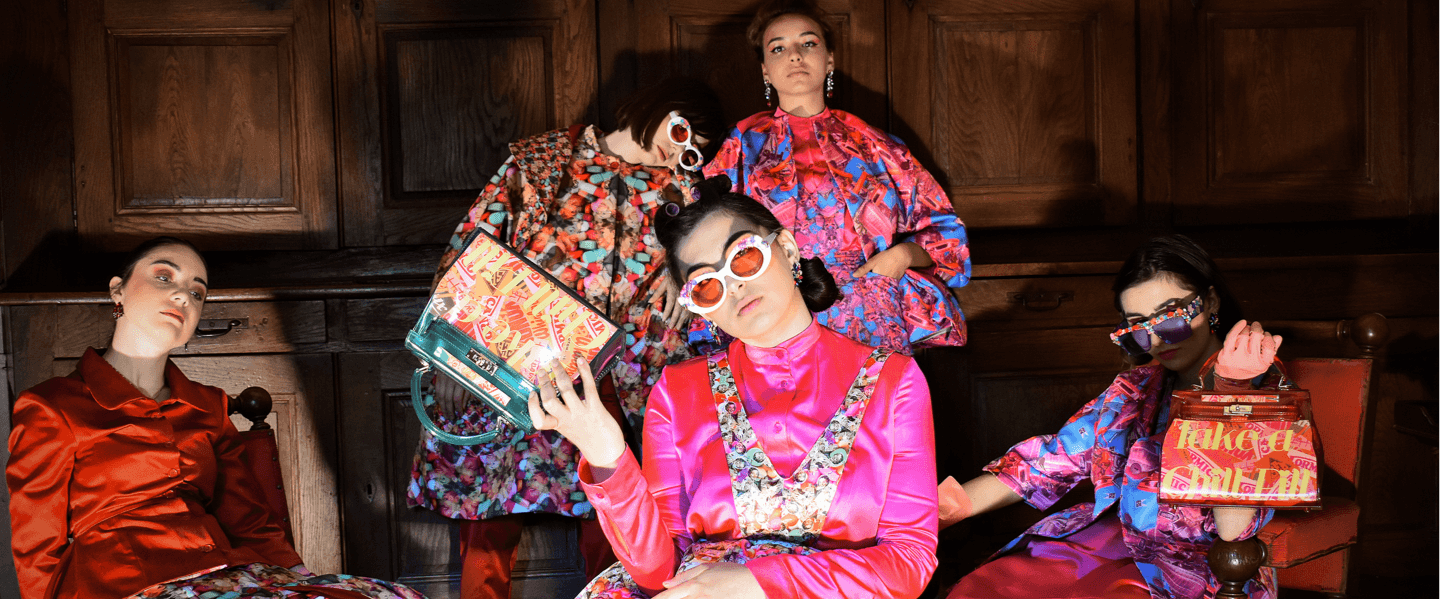 How to finance my education ?
Tuition fees can be a deterrent when looking to apply. However, there are many several different options.
Tuition Costs
How to finance my education ?
Students have the opportunity to apply for a student loan through our banking partners.
ESMOD Paris
Paris Trinité branch:
2 place Estienne d'Orves, 75009 Paris
Ms. Isabelle DIMCIC
isabelle.dimcic@socgen.com
+33 1 49 7 57 20
Trudaine branch:
52 rue des Martyrs, 75009 Paris
Ms. Aline Mathieu
aline.mathieu@bred.fr
+33 1 53 21 38 80
Mr. David Lombard
david.lombard@bred.fr
+33 1 53 21 38 34
Paris Trinité branch:
1 place d'Étienne d'Orves, 75009 Paris
Madame Éloise Vautrin paris-trinite@bnpparibas.com
+33 1 44 53 83 16
For French students only
Saint-Lazare branch:
12 cour de Rome, 75008 Paris
Ms. Maela Strazel maela.strazel@ceidf.caisse-epargne.fr
+33 1 71 39 13 06
Cadet branch:
17 Rue Cadet, 75009 Paris
Ms. Christelle Callard christelle.callard@ceidf.caisse-epargne.fr
+33 1 71 39 13 07
For international students only
Louvres branch:
33 Rue du Louvre, 75001 Paris
Mr. Hassna Ben Salem
hassna.ben-salem@ceidf.caisse-epargne.fr
+33 1 71 39 13 58
ESMOD Roubaix
1-3 Grande Rue, 59100 Roubaix
Ms. Rachem
yamina.rachem@socgen.com
+33 3 20 99 57 62
Caisse d'Épargne des Hauts de France
135 pont de Flandres, 59777 EURALILLE
Mr. Emmanuel Caby
emmanuel.caby@hdf.caisse-epargne.fr
+33 3 62 28 47 13
Roubaix branch:
24 Grand Place, 59100 Roubaix
Mr. Benoit Rolin
benoit.rolin@bnpparibas.com
+33 3 20 89 54 03
Mr. Grégory Mathez
roubaix@bnpparibas.com
+33 3 20 89 54 07
ESMOD Rennes
Rennes Mairie branch:
7, rue d'Orléans, 35000 Rennes
Mr. Mikael Mescam
Mikael.mescam@bnpparibas.com
+33 2 99 86 94 81
Our students do not benefit from scholarships  from the French government because of our status as a private higher education institution.
With this in mind, there is still the possibility to get financial funding through the continuation of professional education organization or through a company sponsorship.
Some programs, under certain conditions, can be paid for by organizations within the framework of continuing education. For example, of the use of the french CPF.
ESMOD Grant / ESMOD Paris
This grant is awarded on the basis of individual criteria and merit. It is available to students in 2nd, 3rd or 4th years.
Conditions: be officially enrolled at ESMOD Fashion Design or Fashion Business; pay tuition fees during the first year.
Some of our industry partners may offer scholarships to some of our students, as a result of winning contests for creative designers or impressive end-of-year jury presentations. For example, the Kobe Fashion Contest (Japan) offers a scholarship for a year's tuition at ESMOD Paris to one of its winners. The Inditex Group, as part of a special program in partnership with ESMOD, pays for part of the cost of tuition on behalf of one of our students each year.
Study Abroad Scholarship / Erasmus+ Partnership
Erasmus+ is a study abroad program for European students. You will have the opportunity to continue your training at a partner university in Europe or doing an internship.
As a participant in this program, you are eligible to receive an Erasmus grant.
Please note, this is only available for students already enrolled at ESMOD!
The student is eligible if :
He or she participates in an exchange of at least three months or an internship of at least two months in one of the 34 European members or partner countries.
He/she has successfully completed at least one year of higher education before departure.
For more information regarding the ERASMUS program, please contact:
Mr. Guillaume Thiery – Study Abroad Coordinator
guillaume.thiery@esmod.com
+33 1 44 83 81 50