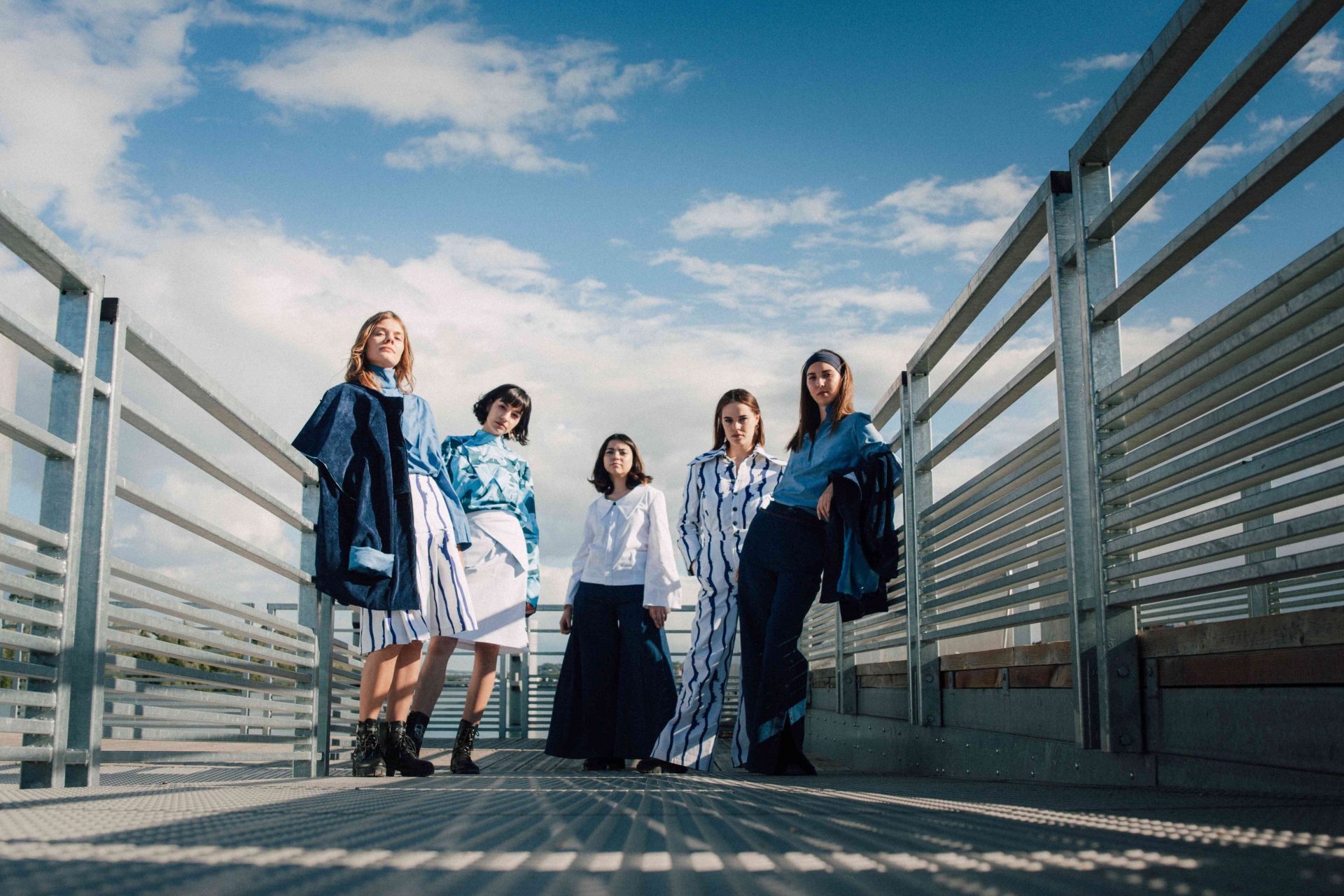 VAE : "Creative Director" Post Graduate Program
Overview
Validation of Acquired Work Experience – V.A.E. – is the possibility of obtaining a diploma registered under the National Directory of Professional Certification (RNCP).
"Creative Director" Diploma, State accredited with Level 7* registration under the National Register of Professional Certifications (RNCP). This disploma is accredited by the French Ministry of Higher Education, Research and Innovation by ministerial decree.
"Creative Director" Post Grad Program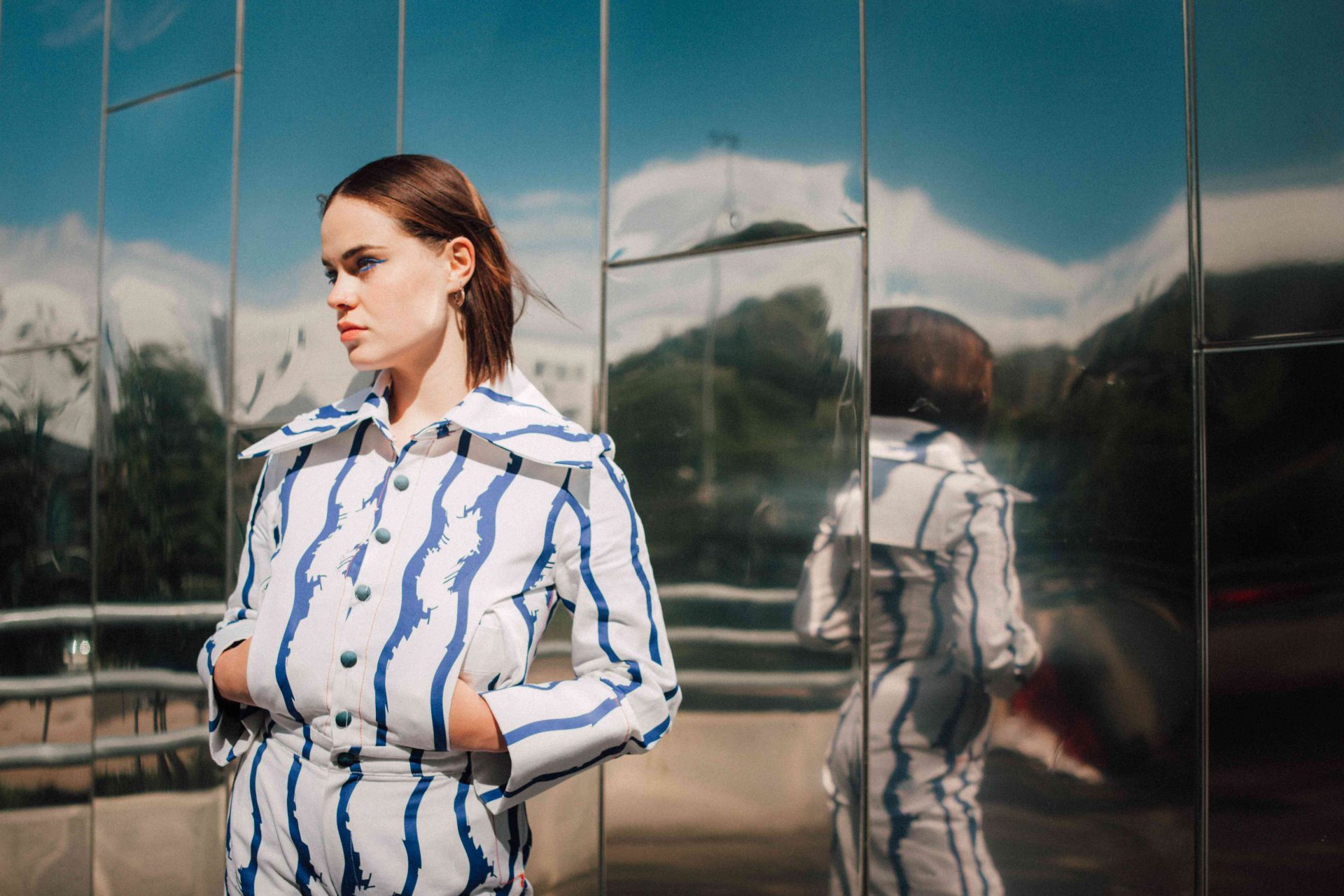 For all enquiries concerning the creation of a V.A.E. application, you can contact the V.A.E. advisor:
VAE Procedure
Phase 1 / Application Form
Before you can apply, you must first fill out  the Cerfa 12818*1 form (downloadable here) and send us a copy with the required documentation attesting to one year's experience in the"field of certification" :
ESMOD
12 rue de la Rochefoucauld
75009 Paris
Phase 2 / Development of Booklet 2
Once your application has been judged admissible, the second step is to open the Booklet 2. This is  the file  through which you will demonstrate having acquired  the skills required by the  diploma's reference system.
You will  have between  1 and 4 meetings with our academic deans to check which skills can  be validated by experience or previous education, if necessary.
The Booklet 2 contains the following:
An analysis of work experience significant to the level of development of the acquired knowledge in relation to the desired certification.
An explanation of development shown in work situations (professional or not) that allowed for new skills, aptitudes and knowledge to be  acquired in another way other than in a conventional classroom.
Please Note:
ESMOD will provide you with an estimate at the end of these meetings if there is a need for training in one or more skills. You may choose to be trained by ESMOD or by any organization of your choice.
Once your Booklet 2 has been submitted, you will present  your work before a panel of professionals. The president of the panel introduces the candidate to the members of the jury and explains the interview process, which will be carried out in two stages:
your  oral presentation
questions and answers with the panel
You will then explain your VAE application. You may use one or more media (PowerPoint, multimedia tools, etc.) or report on all the work likely to support your presentation, if the panel has given given permission prior. Panel members will then have the opportunity to ask you questions regarding your VAE application and oral presentation.
The main purpose of the interview is to have you clarify certain aspects of your file and elaborate on its analysis. It is by no means a knowledge test or a recruitment interview.
Following the interview, the panel deliberates and discuses the various elements of the applicant, the application and oral presentation.
In the event of a partial validation, you have the possibility to present a dossier validating the previously missing elements to the jury within a maximum period of 5 years from the date of notification of the panel's decision. Beyond that, the full procedure will have to be completely renewed.
Each validated block of skills is validated for life.
Define and develop the identity/DNA of a brand
Structuring sectoral monitoring strategies
Analyze the image of a brand and position it in relation to its competitors
Anticipate market developments according to local and international trends
Define areas of creative evolution anchored in the brand identity/DNA
Identify opportunities for innovation, openness and development in markets
Integrate directions and expectations from management for the design of garments
Reconcile creative ambitions with strategic and budgetary imperatives
Define creative solutions in line with financial constraints
Construct and defend a thorough business plan
Analyze the positioning of a brand on its market and its stylistic codes
Identify a brand's characteristics, values, strengths and weaknesses, and potential for development
Research and develop new concepts
Source materials and products according to positioning, factories, manufacturers, processors, etc.
Design the artistic direction of a collection
Define the brand's communications axes and establish a communications plan
Oversee every aspect of the creative process
Imagine and guide the creation of a collection by reconciling the brand's DNA with a designer's personal universe via defining a concept, creative development axes, collection themes, etc.
Master  the collection design process
Illustrate a project as part of a fashion product creation process using drawing and DTP/CAD/CAM techniques
Research and anticipate suitable production techniques
Define and design the types of products that can make up the collection
Master the entire prototyping process
Convey a clear vision and its technical and stylistic orientations
Supervise possible variations of designs
Create a comprehensible context within which designs can be presented within a common theme
Organize and execute a fashion show
Supervise photo shoot sessions
Imagine presentation scenarios to highlight the originality and specificity of designs
Imagine, composing, creating, transforming venues and decor adapted to presentation of different types of designs and concepts
Create and design points of sale such as a concept store, showroom, etc.
Manage design/creative teams
Supervise and guide the work of collaborators
Lead the entire creative process within a company
Oversee the production of a collection every  step of the way
Integrate and anticipate timetable (for design as well as production)
Plan workloads and deadlines
Master the process and techniques of designing a complete collection
Control the rendering and effects of products
Supervise the choice of techniques for making and assembling products
Direct the fitting phases to ensure quality of product
Identify technical issues and make necessary adjustments
Anticipate workloads and present a realistic schedule for the launch of a collection
Calculate the required personnel and necessary skills and distribute even workloads
Define, coordinate and monitor performance
Lead team meetings, motivating employees in relation to objectives
Assess and evaluate the performance of an employee, his or her involvement
Conduct an assessment interview and consider possibilities for development
This committee that will be in charge of examining a candidate's file, advising and orienting them. It is comprised of the following individuals:
Caroline Bouquin, Curriculum Coordinator
Paul Marchand, Fashion Design Development Manager
Tamara Moreno, Patter-Making Development Manager
Condition
The only condition to validate the acquired experience is to prove at least 1 year of paid, unpaid, voluntary professional experience directly related to the certification in question.
Attention: a candidate can only submit one application within the same calendar year, for the same diploma and a maximum of three applications within the same calendar year, for different certificates or diplomas.
In order to obtain the certification, a candidate for a VAE must validate each of the 3 sets of certified skills listed for the "Creative Director" degree by his/her professional experience or  previous education, if applicable.
Each competency set can be obtained individually. A certificate is awarded to the candidate for each block. Obtaining all 3 sets allows the degree to be obtained.