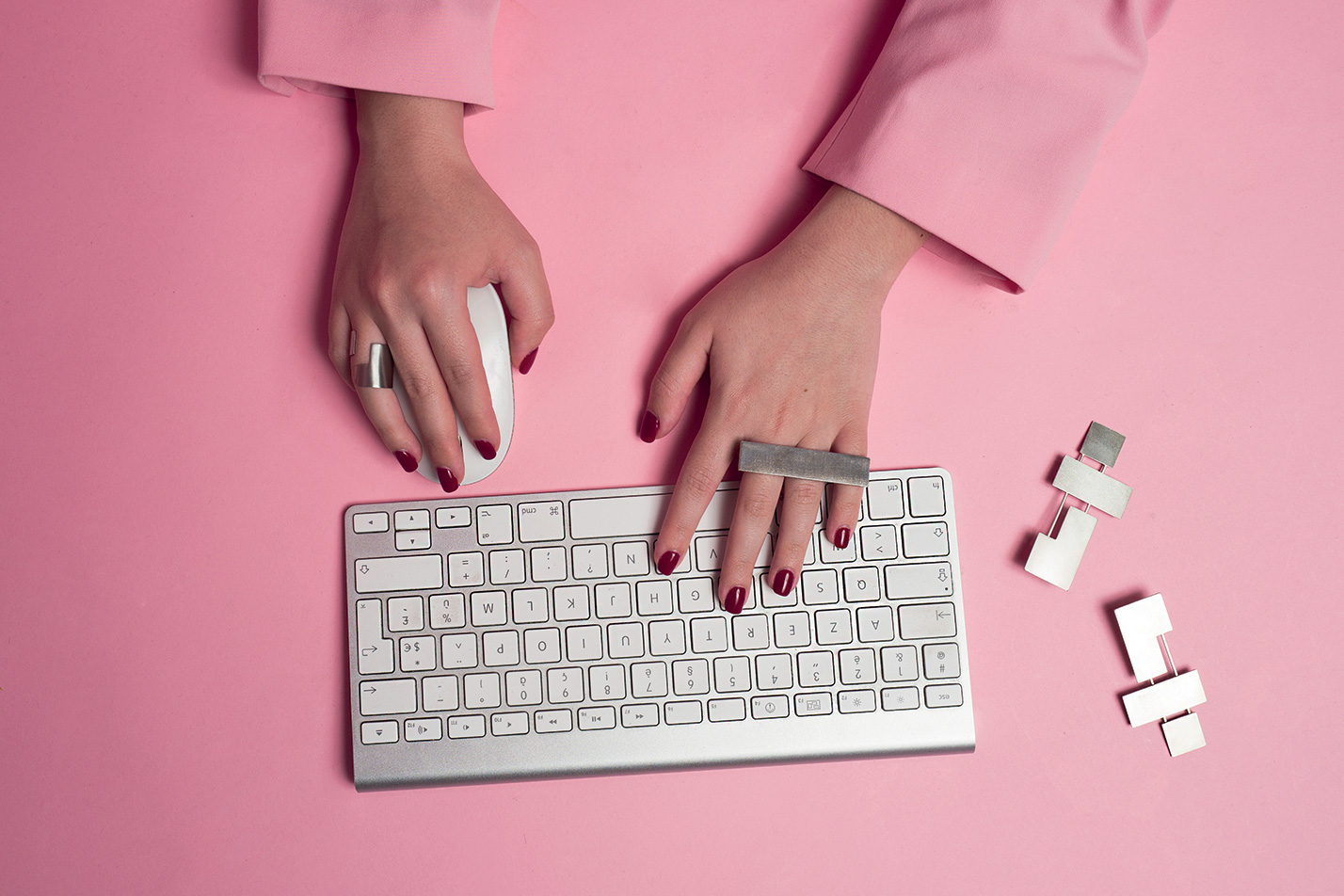 Our investment in technology
Innovation at the heart of teaching
At the beginning of the 21st century, ESMOD maintains the legacy of its founder, Alexis Lavigne, always seeking to be one step ahead of tomorrow's fashion. Nowadays, more than ever the school's teaching is directed towards innovation. From computer-aided design to 3D printing, and including the new retailing methods generated by web development and changing consumer behaviour, ESMOD explores and transmits constantly evolving know-how.
LECTRA
In order to enhance digital aspects in the creation process, ESMOD is committed to a long-standing partnership with LECTRA, the world leader in integrated technological solutions (software, automatic cutting equipment and associated services) for the creation, development and production of products, which assists students in learning pattern making and 3D modelling using MODARIS software. This partnership has resulted in the implementation of a specific Modaris 3D training module leading to certification of the students' level and a Lectra diploma.
TECHTERA
ESMOD has signed a partnership agreement with Techtera, the national centre of excellence for textiles and flexible materials, as a mutual expression of their desire to set up catwalk shows for members of the Techtera network, suppliers of materials or innovative manufacturing methods, and ESMOD students, the future designers and managers of businesses in the fashion world. It is also an excellent opportunity for students to expand their creative abilities in garments/fashion/couture and to make technical textiles more widespread in the fashion sector.
AVANTEX
A partner of the school since 2015, AVANTEX (MESSE FRANKFURT France) is sharing its technical expertise in innovative textiles, products and services for all sectors of the fashion industry, enabling ESMOD students to explore new paths forward for their creativity.
The BALI CHAIR
To vamp up fashion consumption and to offer support to companies in the sector for their economic transformation, several key figures in technological innovation mustered together and in July 2017 created the "Biarritz Active Lifestyle Industry" Chair. The aim of the Chair is to become a centre of information and research on technological disruptions that may come to pass in the fashion industry. ESMOD fits naturally into this chain of innovation through a practical production of the garment that gives shape to all the research acquired alongside its Chair partners.
CESUM
Based on the observation that the world of engineering and creation are often foreign to each other, at a time when everything should bring them closer, the Conference of Fashion Schools has launched the initiative to bring together these two worlds to collaborate in order to offer an ever more fashion and textile education towards innovation.
ESMOD is one of the 8 renowned schools that animate this cycle of conferences.
Our Partners

Joint program with CNAM
For more than 10 years, ESMOD has had a partnership with the Conservatoire des Arts et Métiers (CNAM), which enables it to provide its students and alumni with additional training focused on innovation.