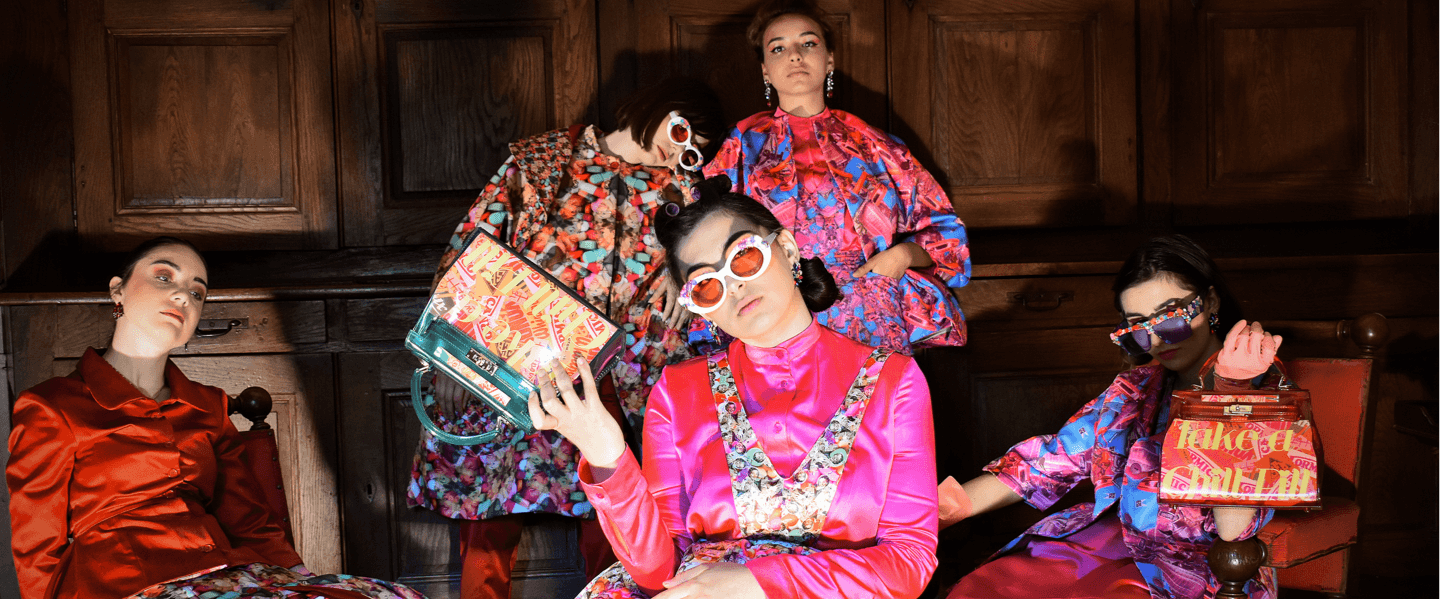 VAE : "Fashion Designer" Undergraduate Program
Overview
Validation of Acquired Work Experience – V.A.E. – is the possibility of obtaining a diploma registered under the National Directory of Professional Certification (RNCP).
"Fashion Designer" Diploma, State accredited with Level 6* registration under the National Register of Professional Certifications (RNCP)
"Fashion Designer" Undergraduate Program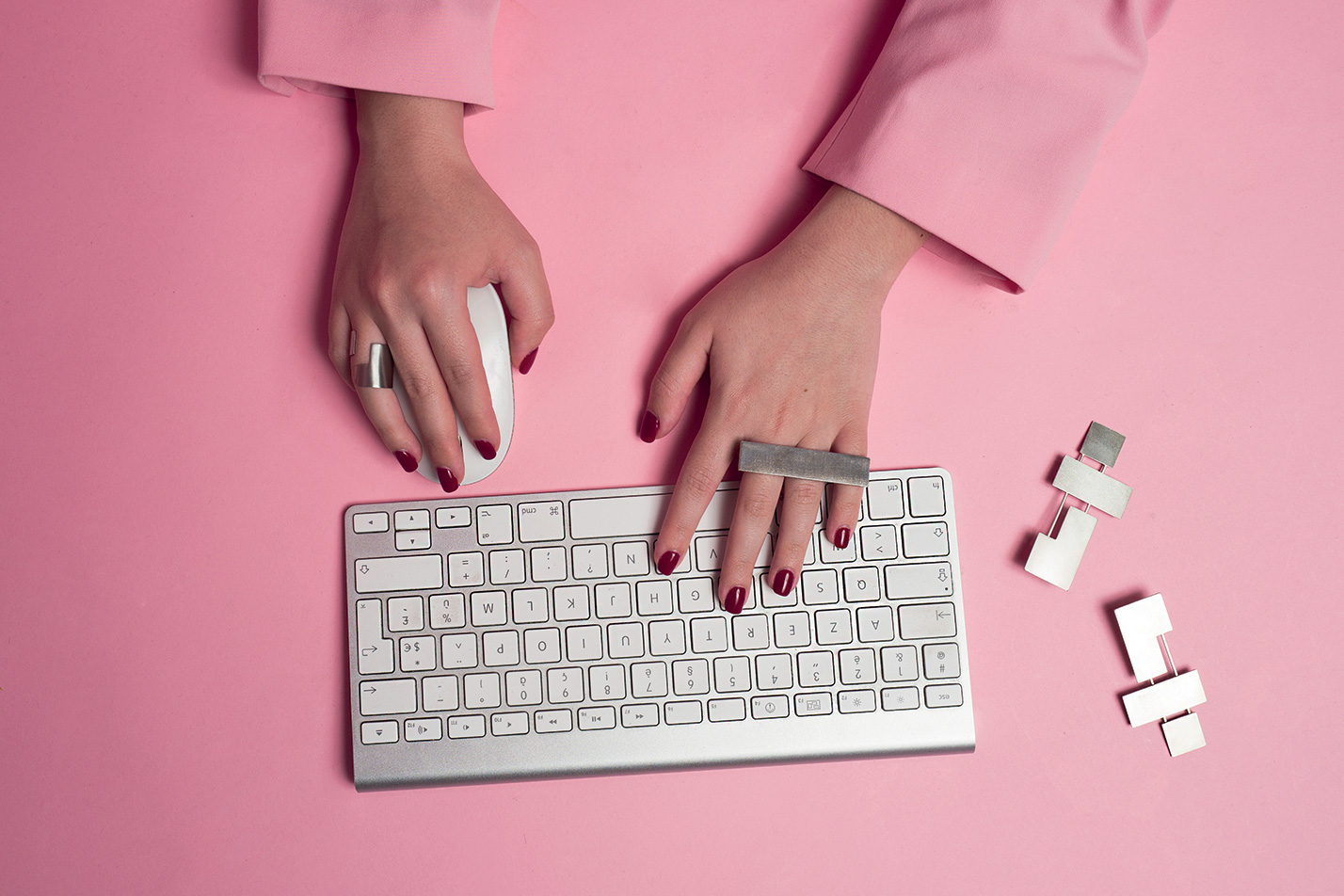 For all enquiries concerning the creation of a V.A.E. application, you can contact the V.A.E. advisor:
VAE Procedure
Phase 1 / Application Form
Before you can apply, you must first fill out  the Cerfa 12818*1 form (downloadable here) and send us a copy with the required documentation attesting to one year's experience in the"field of certification" :
ESMOD
12 rue de la Rochefoucauld
75009 Paris
Phase 2 / Development of Booklet 2
Once your application has been judged admissible, the second step is to open the Booklet 2. This is  the file  through which you will demonstrate having acquired  the skills required by the  diploma's reference system.
You will  have between  1 and 4 meetings with our academic deans to check which skills can  be validated by experience or previous education, if necessary.
The Booklet 2 contains the following:
An analysis of work experience significant to the level of development of the acquired knowledge in relation to the desired certification.
An explanation of development shown in work situations (professional or not) that allowed for new skills, aptitudes and knowledge to be  acquired in another way other than in a conventional classroom.
Please Note:
ESMOD will provide you with an estimate at the end of these meetings if there is a need for training in one or more skills. You may choose to be trained by ESMOD or by any organization of your choice.
Once your Booklet 2 has been submitted, you will present  your work before a panel of professionals. The president of the panel introduces the candidate to the members of the jury and explains the interview process, which will be carried out in two stages:
your  oral presentation
questions and answers with the panel
You will then explain your VAE application. You may use one or more media (PowerPoint, multimedia tools, etc.) or report on all the work likely to support your presentation, if the panel has given given permission prior. Panel members will then have the opportunity to ask you questions regarding your VAE application and oral presentation.
The main purpose of the interview is to have you clarify certain aspects of your file and elaborate on its analysis. It is by no means a knowledge test or a recruitment interview.
Following the interview, the panel deliberates and discuses the various elements of the applicant, the application and oral presentation.
In the event of a partial validation, you have the possibility to present a dossier validating the previously missing elements to the jury within a maximum period of 5 years from the date of notification of the panel's decision. Beyond that, the full procedure will have to be completely renewed.
Each validated block of skills is validated for life.
Analyze trends and images of brands and companies in the fashion industry
Know how to spot original creations and trends in fashion and design
Put in place sector-based monitoring strategies to identify interesting original ideas.
Analyze trends related to the use of materials and textiles and techniques for producing garments
Analyze trends in color combinations and proportions
Identify and manipulate certain trends in geographical, historical, societal, artistic and creative contexts
Define and anticipate changes in the fashion and textile markets according to trends, defining the styles to be included in collections.
Analyze the desired marketing and commercial positioning of a brand according to the strategic orientations of the management team.
Study the history of a brand through its designs and previous collections to understand its positioning, its DNA and its values.
Analyze target market and audience of a brand to work on the image of the brand and its products
Define values and elements representative of a brand's image (materials, product workmanship, manufacturing techniques, cuts, technical skill, craftsmanship, etc.).
Assess the possibilities for a brand to change its image based  on consumer needs and in given markets
Develop and design collections, clothing lines, individual garments and accessories
Master the techniques of illustration in order to be able to transcribe creative projects, and to do research on shapes, proportions, cuts, etc.
Use different techniques to represent proportions and effects of materials on designs.
Use scales to make representative sketches of the garments to be produced.
Draw rooms, accessories and fashion clothing from various points of view
Create design-specific color schemes and color boards
Scan and retouch elements using graphics software
Use CAD/CAM software to illustrate proportions and material effects
Adapting collections to trends, seasons and market specificities based on consumer research.
Develop products and designs according to the implantation of brands within international markets.
Define the types of pieces, clothing, products, accessories likely to make up a collection.
Search for possible variations of designs according to themes and inspirations.
Drawing lines of clothing, products and fashion accessories
Propose staging of clothing and fashion accessories to illustrate accurate renderings
Create and present a board to explain a project or collection
Produce garments and accessories from designs; make patterns, then a protoype to be sent to a garment production workshop
Search for materials and fabrics adapted to your project and with characteristics that allow you to obtain the desired result.
Test material to ensure color effects and fabric selection are sufficient
Determine the cut-outs to be made to make specific garments
Assemble fabrics, use techniques to assemble parts, insert objects, etc.
Determine assembly techniques to be used to make and assemble final product
Use or adapt particular artisan skills to produce all or part of the products to be manufactured
Check garment rendering from all angles to guarantee the quality of the prototype
Make the necessary adjustments to enhance silhouettes and obtain the desired visual effects.
Lead fitting sessions, identifying points to be reworked and/or modified.
Validate product assembly techniques, confirm seam locations, etc.
Finalize a prototype of a garment and/or a product that can be sent into production
Produce and validate patterns of garments to be produced on behalf of a brand
Determine  assembly techniques for products and garments
Participate in the selection and purchase of fabrics and materials needed for designs
Ensure the suitability of fabrics, materials, accessories intended for use in manufacturing processes
Oversee each step in the production process of desings; construct a plan to present designs including advertising, images, and products and accessories chosen
During visits to workshops, check the techniques used to produce garments and respect patterns.
Intervene in workshops to correct problems during the manufacturing process
At the end of the manufacturing process, check the conformity of pieces and identify problematic and/or non-conforming elements.
Check the quality of manufactured pieces upon delivery or  and authorize goods
Check packaging, inserts and attachment of  any accessories
Imagine ways of presenting collections according to the brand's expectations and objectives.
Invent an artistic universe that serves as a context within which a collection can be presented according to a certain theme
Script presentations of collections, adapting sets t the themes and types of pieces being presented.
Participate in photo shoots for the promotion of sales catalogues, creative control etc.
Determine the order for the presentation of a collection
Present specifics of products and target markets
Put your collections in certain markets in context with other collections  within a brand
Participate in the creation of a sales pitch
Participate in the development of points of sale to ensure and guarantee the enhancement of designs, products and fashion accessories.
This committee that will be in charge of examining a candidate's file, advising and orienting them. It is comprised of the following individuals:
Caroline Bouquin, Curriculum Coordinator
Paul Marchand, Fashion Design Development Manager
Tamara Moreno, Patter-Making Development Manager
Condition
The only condition to validate the acquired experience is to prove at least 1 year of paid, unpaid, voluntary professional experience directly related to the certification in question.
Attention: a candidate can only submit one application within the same calendar year, for the same diploma and a maximum of three applications within the same calendar year, for different certificates or diplomas.
In order to obtain the certification, a candidate for a VAE must validate each of the 3 sets of certified skills listed for the "Creative Director" degree by his/her professional experience or  previous education, if applicable.
Each competency set can be obtained individually. A certificate is awarded to the candidate for each block. Obtaining all 3 sets allows the degree to be obtained.