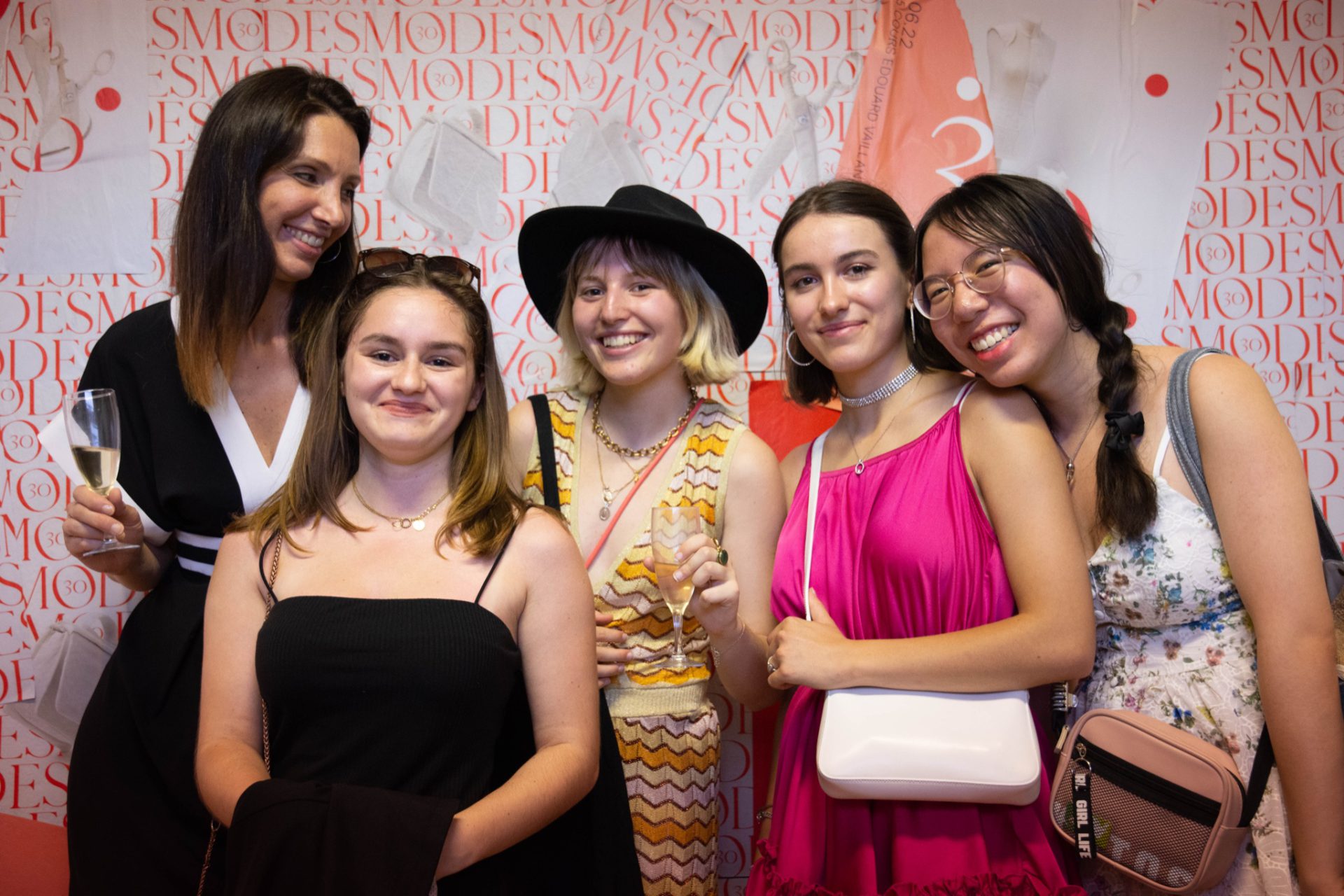 Discover the 2022 ESMOD Bordeaux fashion show presented to celebrate its 30th anniversary.
Les 17 et 18 juin, ESMOD Bordeaux a plongé le public dans son univers créatif pour fêter ses 30 ans d'existence. Un programme riche qui rassemblait étudiants, anciens étudiants et professionnels autour de notre passion commune : la mode.
Le défilé des créations des étudiants était également projeté à cette occasion.
Ainsi, ESMOD Bordeaux a ouvert ses locaux au public le samedi 18 juin avec 4 expositions :
–          Une exposition dédiée au patrimoine d'ESMOD, qui a fêté l'an dernier ses 180 ans, qui retrace l'histoire de l'école à travers l'évolution de la mode, depuis le XIXème siècle jusqu'à nos jours.
–          Une exposition des shootings photos réalisés par les étudiants d'ESMOD Fashion Design.
–          Une exposition des créations réalisées par les étudiants durant leur cursus avec projection du défilé événement tourné sur le Pont de Pierre.
–          Une exposition des Masterpieces réalisées par les étudiants de 2ème année dans le cadre du concours ESMOD Bordeaux 30 ans, lancé en février 2022.


Vendredi 17 juin
19h : Soirée d'inauguration (sur invitation) avec remise des diplômes de la promotion 2021 ESMOD Fashion Business
Samedi 18 juin
11h>13h ou 13h>15h : accès aux expositions dans l'école aux étudiants, anciens étudiants, parents et professionnels de la mode
15h>17h : accès aux expositions dans l'école au grand public

Direction artistique de l'événement : Martin Fortineau
Chef de projet exposition shooting : Valentin Pinta
Chefs de projet expositions de créations et défilé : Marie Viloteau et Martin Fortineau
Chef de projet concours ESMOD Bordeaux 30 ans : Juliette Desplanches