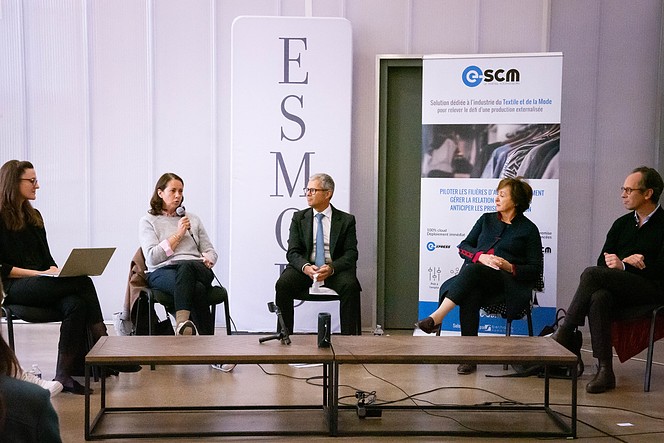 As part of FashionTech Week Paris, Belharra Numérique, a member of the BALI Chair, in partnership with ESMOD Paris, organized a round table at our Pantin campus to discuss the theme of "Traceability & Transparency": How can traceability guarantee the transparency of an eco-responsible approach?
The round table was moderated by Patrick Bourg, Director of Operations at Belharra, publisher of e-SCM, a Supply Chain management solution in the textile and fashion industries.
The speakers were :
– Adeline DARGENT, Managing Director of the Syndicat de Paris de la Mode Féminine (Women's Fashion Syndicate)
– Carina Michelle HOPPER, Professor for MBA and Masters in Sustainable Development and Innovation program at ESMOD
– Géraldine POIVERT, President and Co-Founder of RESET, strategic consulting in the circular economy
– Mathieu ROSTAING, General Secretary of the FABRIQUE, the school of Fashion and Decoration Trades
– Nelly RODI, R3ilab, Immaterial Industrial Innovation Network.
See the video:
Please note that ESMOD Bordeaux took part in this round table since the first Biarritz Fashion Tech Week, where the students participated in an exciting program of lectures.