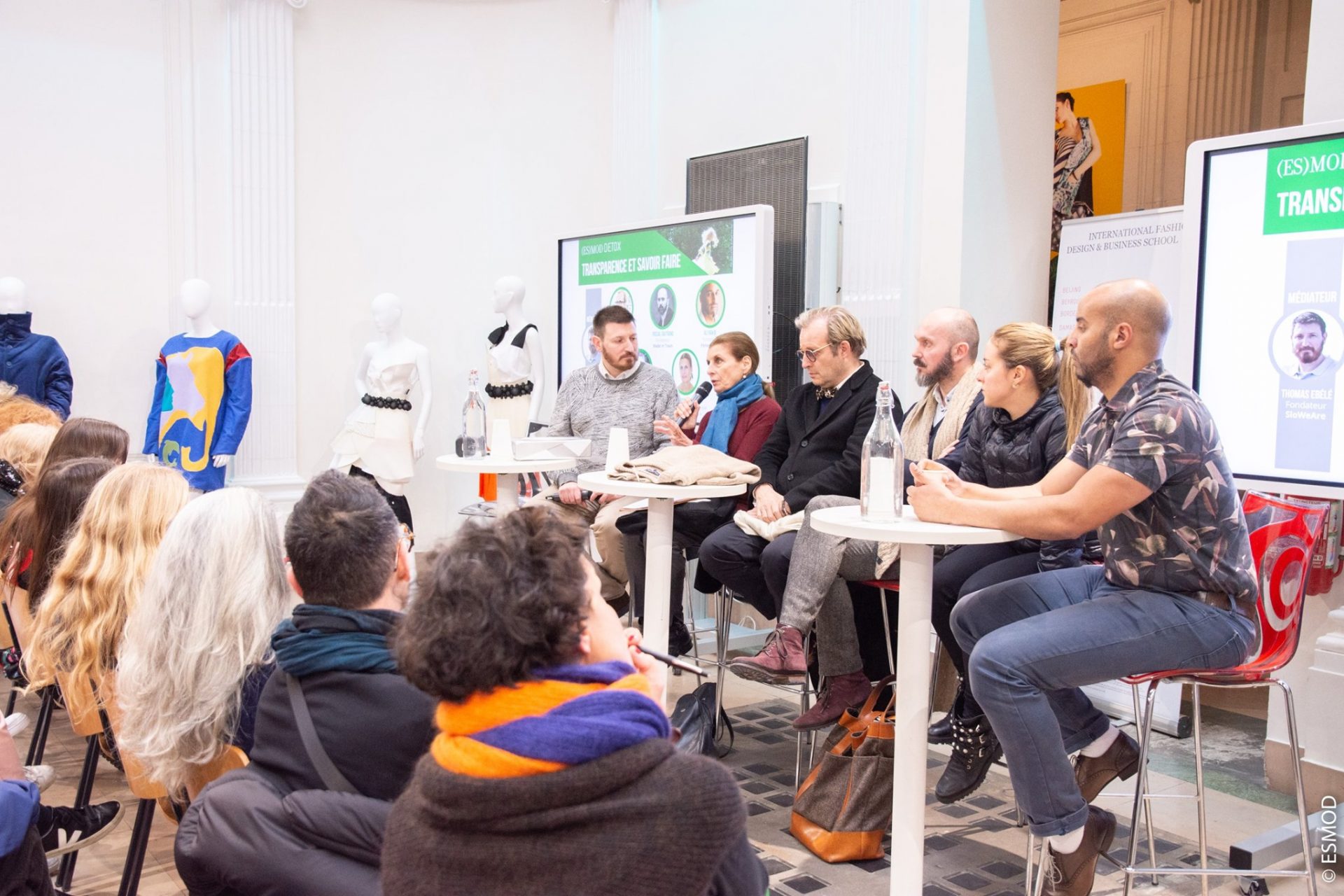 As we face rising rates of consumption, the fashion industry is being forced to evolve, to rethink its role, and to transform itself in order to become more eco-conscious and prioritize ethics.
ESMOD believes that this revolution must be a part of the education of a young, future designer from the very beginning: at school. This is why ESMOD is committed to taking action by teaching its students the best practices and giving them access to the most innovative research and development within the domain of responsible fashion.
With this in mind, ESMOD has organized a day of "detox" at its campus on February 20th, 2020. During this event, a number of industry professionals will work with students and discuss such matters as eco-conscious associations, textile designs, ethical material sourcing, etc. There will be two round-table discussions held in French (registration required in advance) that will broach the following topics: Transparence & Craftsmanship (2:00pm) and How to launch a brand in today's socially and environmentally conscious world? (4:00pm) >>> registration
Amongst the numerous industry professionals invited, the school will be welcoming Hubert Barrère, Artistic Director of Lesage; Sakina M'sa, Founder and Activist Designer of the Parisian concept store Front de Mode; Thomas Ébélé, Co-Founder of SloWeAre and a member of the steering committee for Fashion Revolution France; Alice Gras, Founder of Hall Couture; Tony Jouanneau, consultant for Textile Science Artisinat; Marcia de Carvalho, Founder of the association Les Chaussettes Orphelines;ESMOD professor and Founder of the ready-to-to wear women's knitwear collection Les Racines du Ciel, as well as numerous other esteemed professors and adjunct professors.
This day is sure to explore the endless possibilities and solutions at the disposal of the fashion, textile, and clothing industries in order to enact concrete changes and move towards a more durable and sustainable future by tapping into the wealth of knowledge and creativity of the future designers being educated at our institution.